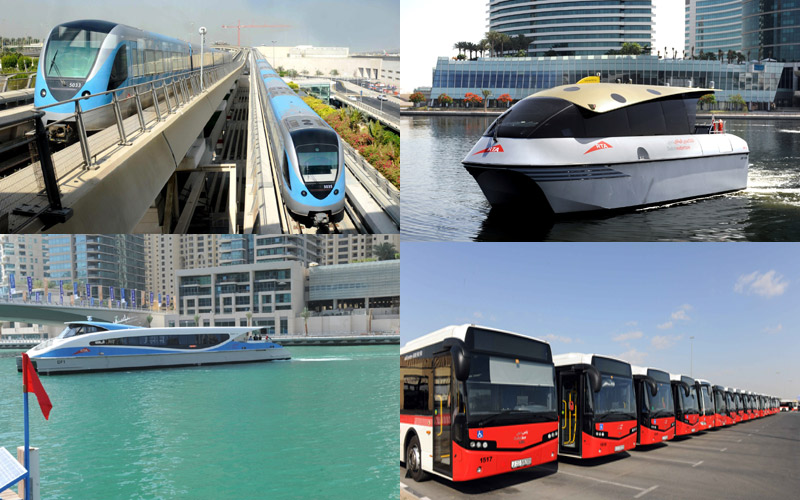 TRANSPORTATION FROM DUBAI CRUISE'S TERMINAL:
Though the port looks quite close to the city on a map, you will not be able to walk to see the sights in Dubai.  Plus you will be located in the center of a cargo shipping port,  so you will need transportation to get around.  You will need to take the shuttle or taxi.  Some malls may offer free shuttles and have desks set up inside the terminal with their schedules posted. Shuttles typically run from 9:30am (malls open at 10am) until 5 to 7pm. Malls running shuttles (Apr 2012) are Mercato, Wafi (Egyptian themed with indoor modern souk and free nightly light show), Dubai Outlet and Burjuman (most convenient with a main metro stop beside it). Otherwise, the only way to leave the port is by taxi (see transport section below). Since there is a surcharge for taking a taxi from the port, it will be cheaper to take a shuttle first to the mall closest to your destination. Cruise terminal website with schedule here http://ct.dubaitourism.ae/
Taxis are metered and reasonably priced but can get expensive since Dubai is a huge city. The starting fare is 3dh with a 10dh minimum charge. A slightly higher evening rate applies after 10pm. An expensive 20dh surcharge is applied to fares leaving the airport or cruise terminal. The surcharge also applies to trips that cross into Sharjah. Most taxis will take credit cards and US dollars and should be tipped by rounding your fare to the nearest 5 AED.
The Big Bus Company runs hop-on, hop-off (HOHO) routes with evening service and a stop outside the terminal. They have an information desk inside.
Keep in mind that it is better to get around Dubai using taxis, buses, ferries, boats, trains, or shuttles.  It is not recommended that you rent a car.  In fact, you would not be able to park you car at Dubai's Cruise Terminal.